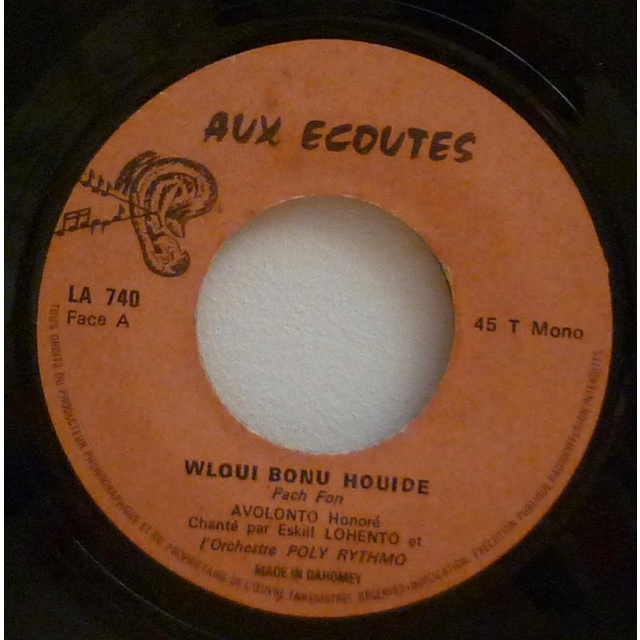 New or Used : used
Media : 7inch (SP)
Grading cover / record : NA / VG
Label : Aux Ecoutes
Press : Dahomey (Benin)
Year : mid 70's


Side B is an afrofunk / jerk w/ fuzz & organ solos, on A you get a Benin pachanga w/ sax & guitar solo. Definitely not among the easier titles to get on this label which turned up in large quantities over the past 15 years. Minor wear on labels. Some storage marks cause noise in parts as can be heard on clips, still very enjoyeable as it's a dead stock copy.