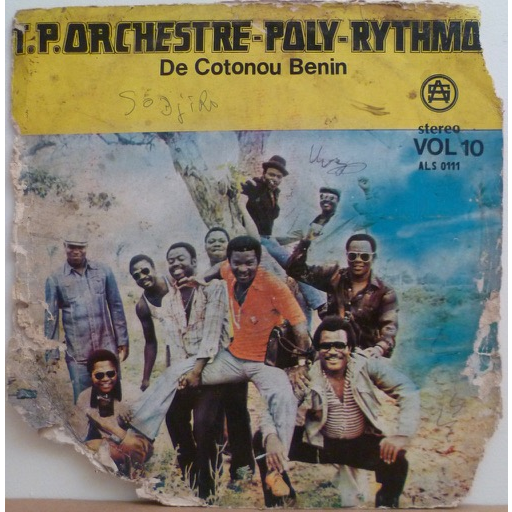 New or Used : used
Media : LP
Grading cover / record : G / VG-
Label : Albarika store
Press : Nigeria
Year : 1970's / 1983


Serious deep afrofunkiness & psychedelia from Benin on this impossible to find early 80's compilation of extremely rare 70's material originally released on singles. Sleeve has strong aging & dirt wear, bites & crackling & 11" split on spine, 4" split on top, writings, large bite on bottom spine & mouth, light brown water damage dirt, peel off & writings on labels. Record plays G to weak VG w/ reasonble to light noise from surface marks, crackier on B which has more serious marks & noise, G only, while side A is better.